Information for customers

There are several hundred non-profit organizations that participate in our Tom Thumb Good Neighbor program. 

It is easy for our guests to help Tom Thumb Good Neighbor members earn extra dollars toward their organization – all while you are shopping for groceries!

Simply set up a Tom Thumb for U account through the smart phone app or our website at www.tomthumb.com. Then, send an email to Good.Neighbor@TomThumb.com and ask them to link your account to the non-profit by providing the organization's Good Neighbor number in your message, along with the phone number used to set up your Tom Thumb for U account. (This is the same phone number you use at the register when shopping.)

Many of our Tom Thumb Good Neighbor members have their charity number listed on their website. If you don't see the number posted, reach out to the organization to verify they are a member and request the charity number you can link your account.

If you have any questions or need to request any changes – please email Good.Neighbor@TomThumb.com. 
 
Information for non-profit organizations

We have provided an image below which you can use to advertise your involvement in the Tom Thumb Good Neighbor program! Please use this infomation in all advertising for the Tom Thumb Good Neighbor program to ensure you are providing your supporters with the most up-to-date information.
To use the images below for your newsletter, website, or social post; place your mouse over the image and right click on the image, then "Save as Picture". Next, choose a folder on your drive to save the file and name the file as you choose. The file can then be pasted or inserted into documents, web postings, or social posts.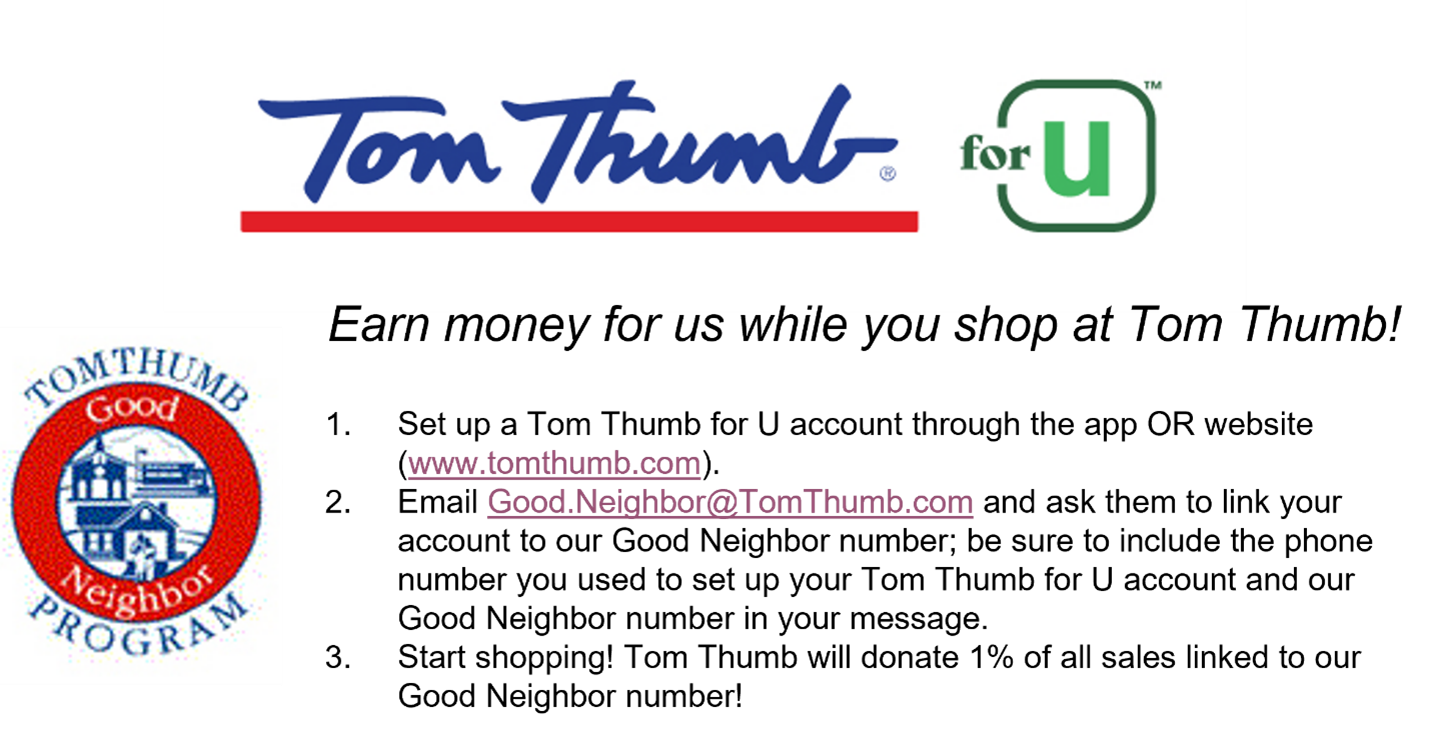 Charity Number
Contact Us
For more information, contact the program coordinator for the Tom Thumb Good Neighbor program:

Voicemail: 1-888-334-8240
Email: Good.Neighbor@TomThumb.com