Meat & Seafood - Butcher Near You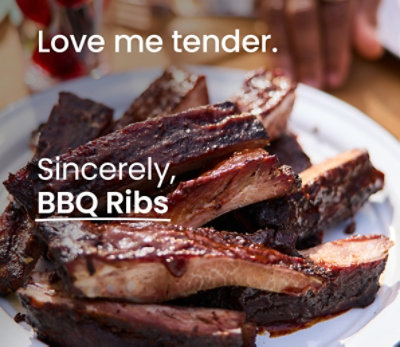 Summer is here, and it's time to fire up the grill for the ultimate barbecue experience. Take your taste buds on an adventure with our tantalizing selection of ribs! From pork to beef and baby back to spare, our selection of ribs drenched in sweet, tangy sauce will become your summer staple.
Ready to master the art of melt-in-your-mouth ribs? Here are some tips for preparing and grilling ribs to perfection:
Rub your favorite spice mix onto the ribs and let them sit for at least an hour, or overnight in the fridge. This will help the flavors meld and infuse the meat. Preheat your grill to medium-high heat and place the ribs on the grate bone-side down. Grill for about 20 minutes, then flip and continue cooking for another 20-30 minutes. Baste the ribs with your favorite barbecue sauce during the last 10-15 minutes of cooking to create a delicious glaze. Let the ribs rest for a few minutes before serving to allow the juices to redistribute and the meat to become even more tender.
Looking to round out your meal? Our produce pros prep fresh cuts of your favorite fruits and veggies daily. And our deli has ready-to-enjoy sides galore! From potato salad to mac 'n cheese, Tom Thumb has you covered.
So, shop in-store or order online and make the most of every bite this summer. Let's get grilling!