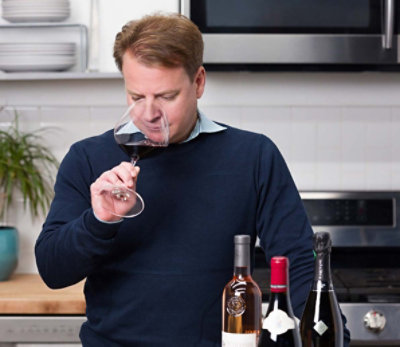 Take Your Wine Knowlege To the Next Level
Explore the world of wine and discover your new favorites! Our in-house Master of Wine, Curtis Mann, is a 20-year wine industry veteran and Group Vice President of Wine and Spirits at Albertsons. In 2020, Mann became the 53rd Master of Wine in the United States. He's also the only two-time winner of the Wine Enthusiast Wine Star Award for Retailer of the Year, and was named one of the most influential people in the Wine Industry by Wine Business Monthly.
Featured Winery – Callaway Cellars
ABOUT CALLAWAY CELLARS
In 1973, Ely Callaway, a successful textile entrepreneur, planted vineyards on 140 acres of land in Temecula, California. The first vintage of Callaway wine was produced two years later, and quickly gained renown after Queen Elizabeth II was served Callaway Riesling and in response, awarded Temecula recognition as an official winemaking region. 1982 brought Callaway another opportunity, when he purchased half of golf company Hickory Stick USA, later purchasing the company in full, and rebranding it as Callaway Golf. Today, Callaway Cellars enjoys a pedigree of more than 40 years of California winemaking and has received national acclaim honors. Callaway harnesses classic California coastal varieties to craft fruit forward, full-bodied wines for everyday enjoyment, honoring the founder's passion for precision, in every glass.
Winemaker, Phil Hurst, a California native and graduate of UC Davis, brings his extensive knowledge of California's premier AVAs to these wines. His experience in creating, developing, and launching meaningful wine brands brings additional value to growing the brand as a whole.