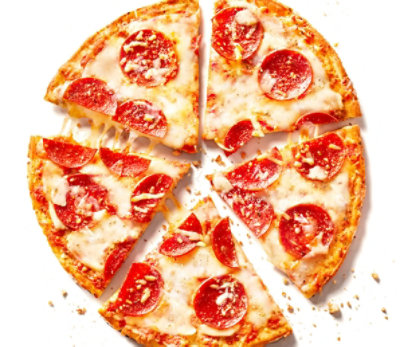 Open Fewer Additives & More Deliciousness
Open Nature® makes it easy to choose tasty foods and hard-working home products that are also free from unnecessary additives. Made with thoughtfully chosen ingredients, each Open Nature product is the kind of quality you can trust. It's that simple.
Open Nature products are free from artificial colors, flavors, sweeteners, and preservatives, taking out over 100 additives but making sure to keep all the qualities you love and need. Meal prep with 100% natural chicken and 100% grass-fed beef, free from added hormones and antibiotics. Or elevate your grilling game with wild-caught seafood that's free from preservatives and so fresh the only way to get it fresher, is to catch it yourself. Plus, try a variety of high quality and affordable Gluten Free, High Protein, Non-Dairy, and Plant Based options.
Here's a list of substances that will not appear on ingredient lists for Open Nature® food products
Acetylated esters of mono-and diglycerides (Acetic Acid Ester)
Aesulfame-K (acesulfame potassium)
Ammonium Bicarbonate
Ammonium Chloride
Antibiotics
Artificial Sweeteners
Aspartame (Equal)
Astaxanthin
Autolyzed yeast extract
Azodicarbonamide
Bentonite
Benzoates in food
Benzoyl Peroxide
Benzyl Alcohol
BHA (Butylated Hydroxyanisole)
BHT (Butylated Hydroxytoluene)
Bisulfites
Brominated Vegetable Oil
Calcium Bromate
Calcium Disodium EDTA
Calcium Peroxide
Calcium Propionate
Calcium Saccharin
Calcium Sorbate
Calcium Stearoyl-2-Lactylate
Calcium Sulfate
Caprocaprylobehenin (Caprenin)
Carmine/Cochineal
Colors from Artificial/Synthetic Sources (Including FD&C Colors)
Cysteine (l-cysteine)
DATEM
Diglycerides
Dimethylamylamine (DMAA)
Dimethylpolysiloxane
Dioctyl Sodium Sulfosuccinate (DSS)
Disodium Calcium EDTA
Disodium Dihydrogen EDTA
Disodium Dihydrogen Pyrophosphate
Disodium Guanylate
Disodium Inosinate
Disodium Succinate
EDTA
Erythorbic Acid
Ester Gums
Esters of Fatty Acids
Esters of Sucrose (Sucrose Polyester)
Ethanol, Ethyl Alcohol, except that which is used as a natural flavor carrier (acetaldehyde)
Ethylene Oxide
Ethyoxyquin
Flavors from Artificial/Synthetic Sources
Flour, Bleached
Flour, Bromated
Formaldehyde and Formaldehyde-Donors
Fumaric Acid
Glycerol Ester of Wood Rosin (Ester Gum)
Glycol Solvents
Hexa-, Hepta- and Octa-esters of Sucrose
High Fructose Corn Syrup
Hydrogenated Fats
Hydroxypropyl Guar Gum
Invert Sugar
Lactylated Esters of Mono-and Diglycerides
Methyl Silicon
Methylene Chloride
Methylisothiazolinone (MIT)
Methylparaben
Microparticularized Whey Protein Derived Fat
Monoglycerides
Monosodium Glutamate (MSG)
Natamyacin
Neotame
Nitrates/Nitrites
Oxystearin
Parabens
Polydextrose
Polypropylene Glycol
Polysorbate 20
Potassium Benzoate
Potassium Bisulfite
Potassium Bromate
Potassium Carbonate
Potassium Hydroxide
Potassium Metabisulfite
Potassium Nitrate
Potassium Sorbate
Propyl Gallate
Propylene Glycol
Propylene Oxide

Propylparaben
Saccharin
Sodium Aluminum Phosphate
Sodium Aluminum Sulfate
Sodium Benzoate
Sodium Bisulfate/Bisulfite
Sodium Diacetate
Sodium Erythorbate
Sodium Ferrocyanide
Sodium Glutamate
Sodium Metabisulfite
Sodium Nitrate/Nitrite
Sodium Propionate
Sodium Stearoyl Lactylate
Sodium Stearoyl-2-Lactylate
Sodium Sulfite (Sulfur Dioxide)
Sodium Tripolyphosphate (STPP)
Solvent Extracted Oils, as standalone single ingredient oils (except grapeseed oil)
Sorbic Acid
Substitute Sodium Triphosphate (STP)
Sucralose
Sucroglycerides
Sucrose Acetate Isobutyrate
Sulfites (sulfur dioxide), acceptable if naturally occurring (e.g. vinegar)
Tartrazine
TBHQ (Tertiary Butylhydroquinone)
Tetrasodium EDTA
Tripolyphosphate
Vanillin