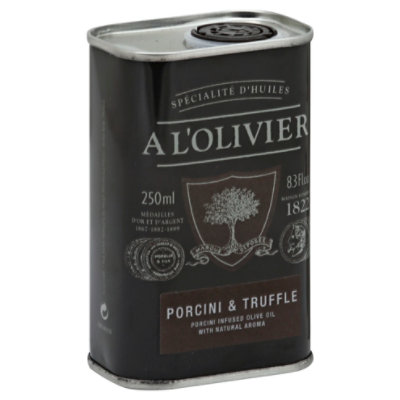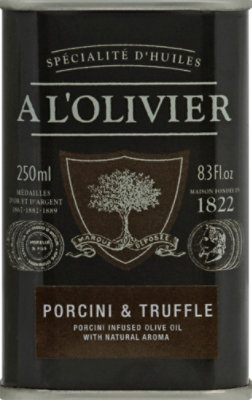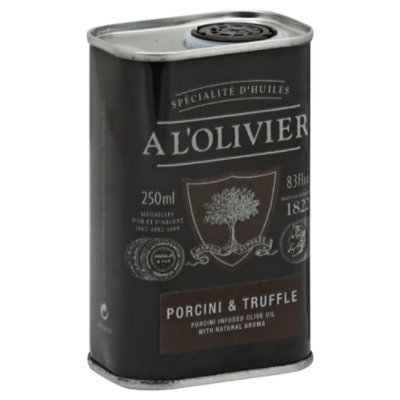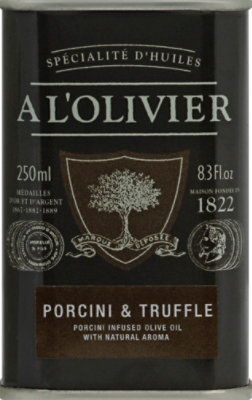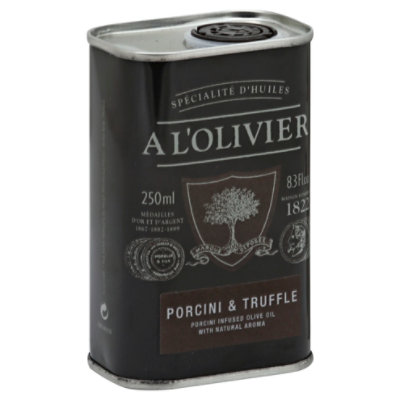 A LOlivier Olive Oil Extra Virgin Infused Porcini & Truffle Can - 8.3 Fl. Oz.
Olive Oil, Porcini Infused, Porcini & Truffle
Phone/Fax 908-372-0965/0960. www.demedici.com. Product of France.
Extra Virgin Olive Oil, Natural Extract of Porcini Mushroom and Natural Truffle Aroma.
Directions
Uses: To enjoy with risotto, fresh pasta, scrambled eggs. In sauces for meat.
About the Producer
DEMEDICI IMPORTS